COMMUNITY EVENTS & GROUPS
EVENTS FOR MENTAL HEALTH PROFESSIONALS
The Lovett Center invites guest speakers to host Continuing Education events and Wellness Activities that are free and open to mental health professionals with an RSVP.
July 2019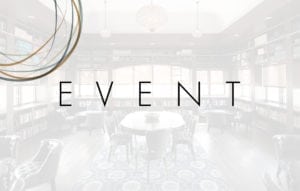 REGISTER FOR THIS CEU 1 CEU Credit Presented By Amanda Yoder, LCSW, CGP Learning Objectives: Will be able to identify two Group-as-a-Whole theorists Will understand the basic premise of and challenges to the theory Will be able to evaluate opportunities for Group-as-a-Whole interventions when conducting process groups About the Presentation: We will briefly examine Group-as-a-Whole theory in the psychoanalytic group tradition, and think together about how we might apply theory to practice. About The Presenter: Amanda Yoder, LCSW, CGP is…
Find out more »
August 2019
+ Export Events
FREE AND OPEN TO THE PUBLIC
The Lovett Center holds a multitude of weekly support groups that are free and open to the public. For questions about meetings, please contact Cyrus Martin at cyrus@thelovettcenter.com.
AA Book Study
Mondays from Noon – 1:00 p.m., in the Group Space
SMART Recovery
Tuesdays from 5:45 – 7:15 p.m. and Fridays from Noon – 1:30 p.m., in Room 213
Men's AA Meeting
Tuesdays from 8:15 – 9:15 a.m., in the Group Space
Al-Anon Meeting
Wednesdays from Noon – 1:00 p.m., in the Group Space
Sex and Love Addicts Anonymous
Thursdays from 7:00 – 8:00 p.m., in the Library
Refuge Recovery
Thursdays from 8:00 – 9:00 p.m., in the Group Space
Women's AA Meeting
Saturdays from 11:00 a.m. – Noon, in the Group Space
Infidelity Survivors Meeting
Saturdays from 9:00 – 10:00 a.m., in Room 205
Sex and Love Addicts Anonymous – co-ed
Saturdays from 9:30 -10:30 a.m., in the Library