In 2014, founders Will Davis and Robert Hilliker had the idea to provide centrally-located office spaces and administrative support tailored specifically to therapists' needs. Soon after, they opened The Lovett Center, and it immediately became clear that having 20+ therapists under one roof with different specialties naturally led to collaboration. The duo switched gears from serving as simply a space where different therapists served patients to coming together as a group of therapists to serve individual patients, both through traditional therapy and Pathos, proprietary Intensive Outpatient Program.
Today, Ethos Wellness has served over 7,000 individuals and prides itself in encouraging connection, support, and continued education amongst therapists and community members.
Therapy Practice
With over 25 clinicians under one roof, Ethos Wellness – Lovett is equipped to help clients with general wellness, mood and emotional challenges, relationship management, intrapersonal exploration, substance use and abuse and dual diagnosis. Learn more about our services.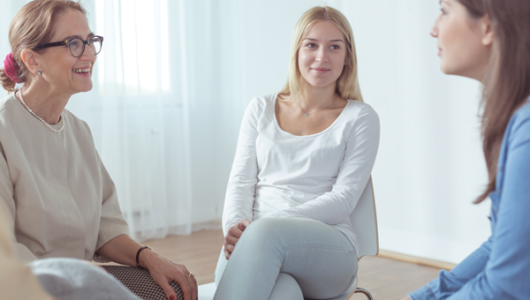 Intensive Outpatient Program Provider
Pathos is our proprietary mental health Intensive Outpatient Program. We apply a team approach to therapy that utilizes highly skilled clinicians with a wide variety of expertise who provide intensive care while allowing each client to continue with their normal work and academic activities. 
Community Partner
Ethos Wellness – Lovett hosts dozens of community support groups that are free and open to the public. Take a look at our group schedule.
ROBERT HILLIKER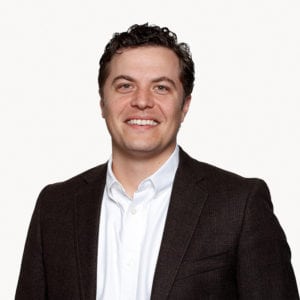 Robert Hilliker, LCSW-S, LCDC received his Master's degree from the University of Houston's Graduate College of Social Work. Following graduation Robert pursued additional training working as a Post-Graduate Social Work Fellow at The Menninger Clinic. He then completed a two-year fellowship at the Center for Psychoanalytic Studies. Currently, Robert is a doctoral candidate at the Institute for Clinical Social Work in Chicago, IL.
He worked for three years at The Council on Alcohol and Drugs Houston where he served as the Manager of Executive and Treatment Services. As a therapist in the adult intensive outpatient program he provided clinical treatment services to individuals, couples, families, and groups.
Robert worked at The Daring Way LLC with Dr. Brené Brown where he served as the Chief Clinical Officer for over three years. He has facilitated this methodology across diverse settings including Baylor Psychiatry Clinic, The Menninger Clinic, and The Council on Alcohol and Drugs Houston.
In April 2014, Robert co-founded and became the Managing Partner for The Lovett Center LLC with his business partner, Will Davis.
At The Lovett Center, Robert works with patients in private practice and serves as the Clinical Director for Pathos. Pathos offers intensive outpatient, supportive outpatient, and aftercare programming for people struggling with addiction and co-occurring mental health issues. Robert's private practice focuses on work with professionals, addictive disorders, shame resiliency, and behavioral health issues. He provides individual, couples, family, and group psychotherapy.
Robert lives in Houston with his wife, Maria, and their daughters, Anna, Carmela, Mary and Emilia.
WILL DAVIS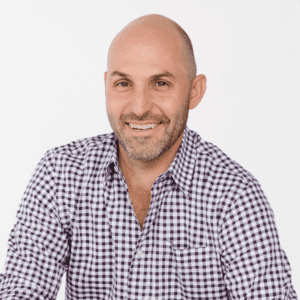 Will Davis began working in the commercial real estate business in Houston providing third party brokerage and management services in 2000. In 2001 he began forming investment partnerships for the purpose of owning and operating income producing commercial real estate. Will assumed the role of General Partner in 2014 and continues to manage the daily operations, acquisitions and dispositions of these investment partnerships.
In 2006 Will opened a retail clothing store in Houston, TX which ultimately led to the formation of F.E.E.D. TX. F.E.E.D. TX is the founding and operating group of the locally owned Liberty Kitchen restaurants.
At The Lovett Center, Will has used his expertise in real estate management and design to create a building that truly feels conducive to the center's healing mission. Will's day to day role at The Lovett Center focuses on operational excellence to ensure that client's seeking help at The Lovett Center are well cared for, and pleased with their experience.

Ethos Wellness – Lovett is part of Ethos Behavioral Health Group, a family of companies that promotes a culture of integrative healing focused on sustained recovery. Our fully-integrated continuum of care offers specialized and personalized mental health care for everything ranging from substance use disorders to mood and personality disorders, with levels of care ranging from residential inpatient to intensive outpatient treatment.
People
We have a people-first, principle-driven approach that puts patients and team-members above all else, always.
Partnership
We work collaboratively with patients to create meaningful connections that positively impact their lives.
Purpose
Every element of Ethos, from the design of our spaces to our clinical programming, is created with a specific intention.
Call now for confidential help: (713) 470-9878