In 2018 The World Health Organization will recognize "Gaming Disorder" as a mental health condition to allow doctors and healthcare providers to diagnose individuals who play an excessive amount of video games.
The initial draft of the 11th International Classification of Diseases or (ICD – 11) characterizes gaming disorders as "a pattern of persistent or recurrent gaming behavior ('digital gaming' or 'video-gaming'), which may be online (i.e., over the internet) or offline, manifested by: 1) impaired control over gaming (e.g., onset, frequency, intensity, duration, termination, context); 2) increasing priority given to gaming to the extent that gaming takes precedence over other life interests and daily activities; and 3) continuation or escalation of gaming despite the occurrence of negative consequences."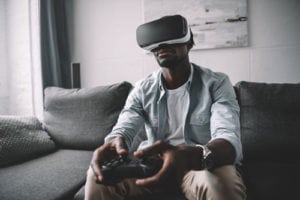 The draft currently lists a variety of behaviors that clinicians could use to determine if a person's gaming has become a serious health condition. The draft also states that in order for a diagnosis to be assigned, the behavior of addiction to games should be evident over a period of at least 12 months.
There have been many severe cases that have caused a push to classify gaming as an addiction, but studies have also shown that in moderation it can boost brain function, improve hand-eye coordination, enhance problem-solving abilities, relieve stress, connect people, and allow individuals to safely live out fantasies.
Too much or obsessive gaming however, can lead to severe problems, such as strains on relationships, loss of job or responsibilities, and even health issues, including but not limited to dry eye syndrome, carpal tunnel syndrome, migraines, and seizures.
The real goal of this classification is to allow healthcare providers to make the determination as "to the extent that gaming takes precedence over other life interests."
Overall, gaming can be a fun and healthy way to unwind, but as with many things, too much of a good thing can be very bad for you.