According to the National Institute on Drug Abuse (NIDA), "every day, more than 130 people in the United States die after overdosing on opioids. The misuse of and addiction to opioids—including prescription pain relievers, heroin, and synthetic opioids such as fentanyl—is a serious national crisis that affects public health as well as social and economic welfare." You can do more to help the crisis than you may think, such as:
HELP PREVENT THE MIS-USE OF OPIOIDS
Properly Store and Dispose of Medication
Half of young adults who misuse prescription opioids report getting them from friend and family members. Make sure medication are securely kept out of the reach of children and guests. Consider storing them securely in a lock box versus openly in the medicine cabinet.
Keeping medication at home after they are no longer needed creates an unnecessary health risk in the home. You can properly dispose of medication by checking the Drug Enforcement Administration website for collection sites or asking local pharmacies about drop-off of unused medication for disposal.
KNOW YOUR TREATMENT OPTIONS
Advocate for Yourself and Ask for Non-Narcotic Alternatives to Pain Medications
If you're sick, injured or going through surgery, speak with your doctor about your options for pain management. Non-addictive painkillers, such as ibuprofen and acetaminophen, can be just as effective as prescription opioids at reducing certain types of pain. For most procedures, a non-steroidal and anti-inflammatory are an effective means for pain control. If opioid medications are appropriate, work with your doctor to put together a pain plan to take the appropriate dosing depending upon your level of pain.
Consider Medication Assisted Treatment
For those seeking assistance with opioid addiction, there are multiple medications to help. Medication Assisted Treatment allows for addiction to be medically treated while addressing the underlying causes of addiction. It can help stabilize the patient while addressing the underlying symptoms, like trauma, mood disturbances, and both interpersonal and intrapersonal challenges.
If Needed, Treat Overdose with Naloxone
Due to the staggering rise in opioid related overdoses, several states (including Texas) implemented a "standing order" for the dispensing of Naloxone/Narcan, a medication that serves as an antidote. This standing order will allow for patients, family members and friends of patients to obtain Naloxone from a qualified pharmacist. Naloxone can be administered via injections or intranasal device.
PROMOTE UNDERSTANDING TO REMOVE THE STIGMA AROUND ADDICTION
Work to Understand Addiction
The NIDA defines addiction as "a chronic, relapsing brain disease that is characterized by compulsive drug seeking and use, despite harmful consequences. With advances in neuroimaging and the research around addiction, we can demonstrate structural changes in the brain of those addicted to opioids. It is considered a brain disease because drugs change the brain; they change its structure and how it works." One of the biggest barriers to treatment is the shame around addiction as a moral failing. Understanding the pathophysiology around addiction shifts the focus from one of morality to allow for more compassionate treatment of those suffering from a chronic, progressive disease.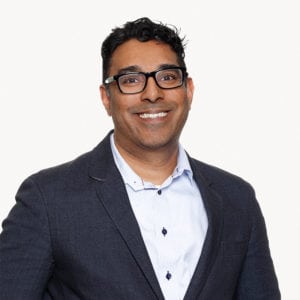 About the Author:
Dr. Kamal Shah believes that treating the causes of addiction and underlying disorders involves understanding both the biologic effects and human experiences of illness. A key part of Dr. Shah's practice is developing a physician-patient relationship within a compassionate and non-judgmental environment that becomes the foundation for successful treatment. For confidential help from Dr. Shah, contact The Lovett Center here.
This content is for informational purposes only and does not constitute the providing of medical advice and is not intended to be a substitute for independent professional medical judgment, advice, diagnosis, or treatment.