Whether in a marriage, partnership or living the single life and looking for "the one," what does a healthy relationship look like?
Consider these important components:
Trust
The core of a healthy relationship has trust as its foundation. Secret keeping is not occurring and you are free to openly discuss any and all topics. A sense of safety and acceptance underlies discussing the tough stuff.
Values and Goals
You and your partner share the same values and life goals. You are committed to making those happen together and at the same time are supportive in each other's individual goals.
Autonomy
Your identity is not only found in who you are in the partnership, but also in your sense of who you are as an individual. Your sense of self, outside of being a partner, mother, wife, father, husband helps strengthen your love for each other.
Quality Time
You spend quality time within and outside of the relationship. You do mutually fulfilling things together while at the same time creating a space of individual fulfillment.
Encouragement
You and your partner encourage each other to be the best version of "you." There is a shared belief that each of you will grow and develop to be a better person.
Boundaries
You and your partner honor each other's family obligations and friendships and build time into your lives for those relationships; at the same time, it's important to build time together as a unit away from friends and family.
Teamwork
There is no "I" in team. Each of you brings their fair share to the relationship. Whatever that may look like is decided together – your best abilities, strengths – all for the benefit of the relationship. Neither one of you calls the shots. You make decisions together.
Intimacy
Sex is an important part of any relationship; however, it is only one part and it's different than intimacy. True intimacy is more about friendship and bonding than about physical satisfaction. A healthy relationship will find you connected – in or out of the bed.
Conflict
Conflict is normal. Relationships without conflict can be indicative that one or both of you may be holding back. Healthy relationships require disagreeing coupled with fighting fairly and productively. What does a fair fight look like? Believing the best in each other and avoiding name-calling and below the belt remarks. It also means striving to understand your partner and not keeping score.
Healthy relationships will also be composed of caring, kindness, support and empathy. Additionally, using those magic words: "I am wrong," "I love you" and "thank you." Remember, embarking on a life journey together means giving the best of who you are for the common good, while retaining your individuality. To work with a clinician from The Lovett Center to cultivate healthy relationships, contact us confidentially here.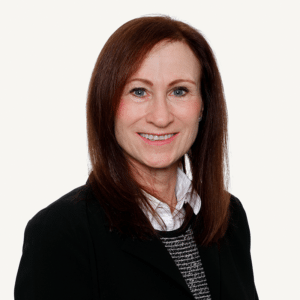 About the Author:
Greta Bellinger is a licensed master social worker, earning her MSW from The University of Houston Graduate College of Social Work. She believes in a therapeutic partnership where healing and recovery take place through the model of hope, empathy and compassion. Learn more about her background here.