Spring is a great time to take a fresh look at our intimate relationships. All of us bring a mixed bag of experience, awareness and habits as we form, develop and attempt to sustain intimacy in our relationships. As a result, it is common to find relationships struggling. You may have a clear sense that your needs and desires are not being met, but have trouble developing clarity about how to heal and nurture those relationships into an experience of safe and trusting intimacy.
Our most intimate relationships offer us the opportunity to delight in the rich experience of deeply knowing someone and being known by them. From before our first breath until our last, human beings are being both wired for and wired by our relationships. Yet, all of us experience being ill equipped for our relationships at one time or another and this is particularly true during a conflict. Here are some ideas from John Gottman's research that may be helpful for your relational spring cleaning:
Stock up on Positivity and Sweep Out Negativity
Research has shown that the ratio of positive to negative interactions in stable relationships is 5:1. Positive interactions include things like expressions of empathy, kindness, and communicating that you want to approach a conflict as a team. It is important to note the research shows that some negative interaction is important in healthy relationships as it can draw our attention to something that needs to improve and provide energy and motivation for that change to take place. Dr. John Gottman's research shows a marriage is predictably headed for divorce when the positive to negative interaction ratio drops to 0.8:1.
Look for The Four Horsemen and Invite Them to Leave
Take an honest and fresh look at how you are showing up in your intimate relationships looking for examples of criticism, defensiveness, contempt or stonewalling. Dr. John Gottman calls these "The Four Horsemen of the Apocalypse": these behaviors are so corrosive to marriage relationships that when regularly present, they are highly predictive of divorce.
Replace criticism, broad expressions of negative feelings or opinions, with gentle start-ups. Gentle start-ups begin by communicating something positive and use "I" statements to express your experience. They don't include assumptions about your partner's perspective and they do include a clear, politely stated request.
Replace defensiveness with taking responsibility. Take responsibility for your role in the issue and express interest in your partner's feelings.
Replace contempt, communicating superiority and disgust to your partner, with describing your own feelings and desires. Develop an awareness of your emotions and desires, communicate them to your partner without the need to justify them.
Replace stonewalling, withdrawing and tuning out, with the ability to soothe yourself. Give yourself permission to ask for a time out and learn how to soothe yourself. You can then return to the conversation with a genuine heart to address conflict as a team.
Intimate relationships are about two people trying to dance through the adventure of life together, finding the steps that work and changing the moves that cause us to step on our partner's toes. We can't control our partners, we can only develop a genuine ongoing curiosity for our partner's experience and take responsibility for our own thoughts, emotions and behaviors. As each partner does this increasingly well, our intimate dance becomes beautiful.
---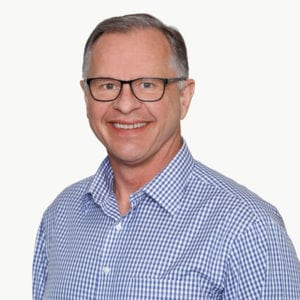 About the Author:

Tad Bodeman is completing his graduate work at the University of Houston's Graduate College of Social Work. Tad's clinical focus is serving individuals and couples with issues of the heart, trauma, easing human sadness and loneliness, fostering joy, peace and intimacy. Tad comes to this calling through a 27-year career developing high performing teams focused on new technology and emerging global markets. Tad has been married for 32 years and is father to an adult daughter and son.
Here are some ways to get in touch with The Lovett Center to learn more about improving and maintaining intimate relationships:

Email: info@go.thelovettcenter.com or call: (713) 470-9878