Oftentimes, there is stigma and shame attached to speaking up about eating disorders to the point that many people do not get the help and support they need.
The harsh reality of our culture is that body shapes are idealized and frequently categorized between "good" and "bad." Below are some tips for combating negative societal cues and cultivating positive body image. As a primer to this, you can learn more about what body image is here.
Get Real
The 2018 theme for National Eating Disorder Awareness week was "Let's Get Real." It's all about opening the conversation about body image and sharing personal stories. Following that theme, consider starting a dialogue with a loved one about body image, or joining the conversation online at nedawareness.org.
Stand Up to the Inner Critic
Remind yourself that true beauty goes so much further than just skin deep. Beauty is a state of mind. When you feel good about who you are and align with that authentic version of yourself, you carry yourself in a way that radiates self-acceptance and openness.
Document Daily Affirmations
Begin a journal, taking a few minutes before bedtime to reflect on your day and write 3 things you're grateful for. Try jotting some positive messages both about your appearance and about yourself (personality, talents, values, etc.) on sticky notes and post them on a mirror.
Surround Yourself With Positivity
With so much social media consumption filling our days, it can be tough to get away from posts that promote disordered eating or accounts of celebrities that make you feel poorly or put doubt into your mind about how you look. Try following body positive accounts and joining recovery supportive communities who promote size diversity and #BeautyBeyondSize, as Ashley Graham does.
Celebrate Your Body
Appreciate all that your body does for you every day – walking, dancing, breathing, laughing, etc. Do something that lets your body know you care for it. Take that yoga class, get rid of your scale or treat yourself to a massage. Starting a self-care routine can also be an intentional activity you set for yourself, whether that's taking a bubble bath or starting a new hobby.
How can we radically change the definition of beauty and welcome it into our lives? By engaging with ourselves in a holistic and non-shaming way. In this manner, we learn to begin to honor ourselves, nourish our bodies and become empowered to access our inner wisdom and act on our purpose.
Find tips for cultivating positive body image in the 1st piece of this series by clicking the button below:
Cultivating Positive Body Image PT. 1
---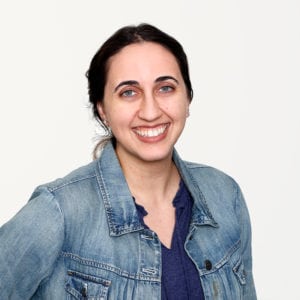 About the Author:
Ametis Cederberg earned her Masters of Rehabilitation Counseling from The George Washington University. Ametis' clinical focus is serving individuals, groups, couples, and families with eating disorders, body dysmorphia, women's issues, relational difficulties and personality disorders. She wholeheartedly believes trust, genuineness and a strong therapeutic alliance are necessary for healing to take place.
Here are some ways to get in touch with The Lovett Center to learn more about cultivating a positive body image.