Valentine's Day seems to cause us to evaluate our most intimate relationships and our experience with them. When we find these relationships falling short of our hopes, desires and expectations, the richness of life and our well-being is negatively affected. This is true particularly when it applies to our experience with sexual intimacy.
Unfortunately, our culture often conflates and confuses sex with intimacy and while they are related, they aren't the same thing. Sex requires a few brief moments of being physically together. Creating a deepening, connecting intimacy with someone is an intertwined process of developing trust while increasing both your knowing and being known. Research shows that intimacy and trust are deepened through many small interactions over time. Interactions where each of you is able to share an awareness of the self, curiosity to know each other, and a willingness to be vulnerable. Valentine's Day can be a great reminder that our intimate relationships are worth the effort and the risk it takes to improve and maintain them. Here are some tips for doing just that:
Become aware of your own emotions and the meaning you have given to your life experiences.
Emotions can be messy, distracting, and confusing. Some of us struggle to actually experience them, others experience so many and with such intensity it's hard to untangle them. Developing this awareness provides the material for knowing and being known. You can't share what you don't have.
Evaluate who has earned your intimacy.
Choose how intimate you will be based upon how many trusting, caring, consistent interactions you have had with each person. Evaluating each relationship this way helps you to behave within your integrity. It also helps avoid one painful relationship from affecting your intimacy in another.
Bring a genuine curiosity about your partner.
Seek to know them. Ask open-ended questions about the emotions they are feeling or have felt. Ask them about the meaning they give to their life experiences. Find out what their hopes and dreams are. When they respond, treat their sharing as a gift of intimacy that they are giving to you. Give your partner this gift of being known by you.
Risk being vulnerable with your partner.
Share your hopes, your fears, your desires. Share the emotions you are feeling and how you are experiencing them. This is the stuff of life and material for human connection. Trust your partner to hold these things tenderly.
Develop shared meaning.
Merge your hopes and dreams together into a compass that will be a guide to where the two of you are going together. Build a shared set of values that gives each of you a confidence about how you will get there. Then, over time, give space to adjust and grow as you walk through life together.
Intimacy is the path to great sexual intimacy. It starts when you open your eyes in the morning and ends when you close them at night. It is created and maintained when we each dare to know and be known deeply by our partner. Human beings and human relationships are infinitely complex and always changing. Intimacy can be scary and sometimes challenging, but it brings an unparalleled richness to our life. Our most intimate relationships can be a fabulous adventure that you share for a lifetime.
---
About the Author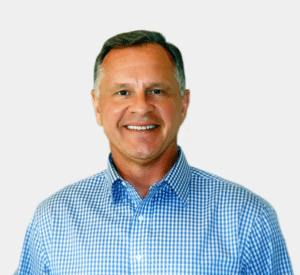 Tad Bodeman is completing his graduate work at the University of Houston's, Graduate College of Social Work. Tad's clinical focus is serving individuals and couples with issues of the heart, trauma, easing human sadness and loneliness, fostering joy, peace and intimacy. Tad comes to this calling through a 27-year career developing high performing teams focused on new technology and emerging global markets. Tad has been married for 32 years and is father to an adult daughter and son.
Here are some ways to get in touch with The Lovett Center to learn more about improving and maintaining intimate relationships.