While the last thing we might think about when turning to food is the nutritional content of the meal, it's important to consider; our brain is designed to perform at its best when we 'feed' it the right stuff. Food has a profound impact on our mental health and eating certain foods can help the management of anxiety and depression.
Consider comfort food for a moment. Classic comfort food usually shares one or both of the following characteristics:
Contains ample fat, sugar, or salt, which triggers an evolutionary reward response.

Has emotional significance to us, which reinforces our sense of belonging and safety. Although comfort food can, in some instances, provide temporary distractions from symptoms, comfort drawn from these foods is often short-lived and can even give way to feelings of dissatisfaction. Simply put, it doesn't serve to heal anxiety and depression disorders, which can leave us feeling overwhelmed or unmotivated to complete even our most basic tasks

.
To start on the path toward healing, I recommend practicing Mindful Eating. The practice aims to reorient our body to food as a powerful means of nourishment. It encourages us to apply conscious thought into decisions about eating and increase awareness about the eating experience. When we appreciate food's power and pay attention to our body's response to food, we learn to make food decisions that line up with our mental health interests.
With eating mindfully comes a concept I like to call Comfort Food 2.0; these are food principles designed to provide longer-lasting relief from worry, stress, and sadness while addressing the underlying causes.
This refined take on comfort food encompasses satisfying flavors and textures for rapid reprieve, along with key nutrients and behavioral practices that support lasting serenity. With a little bit of technique in the kitchen, we can achieve the same flavors and textures that rich, salty and/or sweet comfort foods offer. Comfort 2.0 delivers an abundance of brain-boosting nutrients that support mental well-being. To learn more about client-centered nutrition care, contact us here.
Article Sources: The Journal of Nutrition, Health & Aging, Annals of General Psychiatry, Nutrition in Cognitive Function.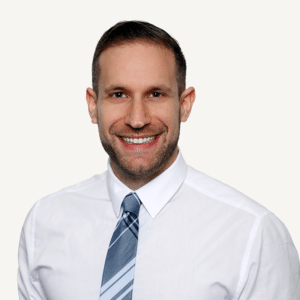 About the Author:
Moe Schlachter, MS RD LD CDE, is a Registered Dietitian Nutritionist at The Lovett Center. Moe provides a trusting judgment-free space in which to build better nutrition and health routines. Learn more about Moe's background here.