How do you take the first step toward practicing self-care? "Just do it"? Did Nike really believe their slogan is a motivating strategy and reasonable solution to any of life's seemingly complex struggles? Achieving success in the self-care arena may or may not come with such ease; below is a framework in which you can develop your path to start practicing quality self-care.
Examine the Meaning of Self-Care
Self-care consists of several aspects. Some of the components we know are beneficial include:
Exercise
A healthy diet
Good sleep
Relaxation
Keeping yourself hydrated
Learning to say 'no'
Avoiding unhealthy coping mechanisms (e.g., use of substances, over-working, and gambling)
Proper socialization
Psychotherapeutic support
Spirituality (whatever that looks like to you)
Therapy
Exercise – yes, I know that is the second time exercise is mentioned.
Care About Self-Care
Valuing self-care is essential to health and healthy relationships with oneself, as well as others. In the same way weeds wreak havoc on untended gardens; failing to adequately take care of oneself (e.g. distracted from daily responsibilities, having unhealthy habits and behaviors, and the inability to say 'no' to unreasonable requests), inhibits one's capability to successfully meet the demands of daily life.
Evaluate Your Strengths and Weaknesses
How do you know what you need? Notice the 'rants' as well as fantasies in your head. For example, if you are sick of everybody asking you for something, how can you get some quiet time? It is hard to remember to be in charge of oneself? Do you feel ignored? Do you want to run away? Is it hard to get out of, or go to, bed? Are you mentally exhausted? Answering these and similar questions, with non-judgmental compassion will lead you to a prescription for creating your self-care plan. This step can seem daunting and may illicit fears. Sometimes counseling can provide a safe-space where you can sift through and sort out the roadblocks.
Make Time for Self-Care
This is a really hard one. How do we grant ourselves permission to turn the world off, even for ten minutes? For most of us, this will take practice. It might feel selfish and/or indulgent, if you hit a wall with this task, it might be helpful to discuss with a friend, family member, coach, or a therapist. Research tells us that taking time for self-care, actually creates more time to be present and productive. We are really good at tricking ourselves – so check in, and hold yourself accountable.
Plan Your Care and Work Your Plan
It is often difficult implementing new behaviors and creating new habits. Make sure your plan is achievable and mentally rehearse what your new day will look and feel like. Set yourself up for success.
If you fail to run or meditate in the morning, realize you still have the rest of the day and … Just Do It. The Lovett Center clinicians can help you put a self-care plan into place. To schedule an appointment, contact us here.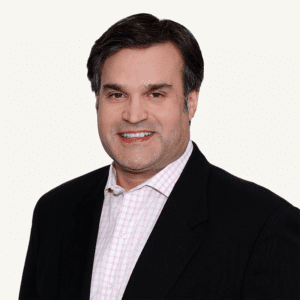 About the Author:
Philip Young is a Licensed Professional Counselor Intern holding both a Master's degree in Clinical Psychology and a Master's degree in Counseling. He specializes in working with young adults who are struggling with independence and autonomy and values guiding them to insight and understanding of themselves, which facilitates genuine change. Learn more about his background here.